Crystal Dalman
About Me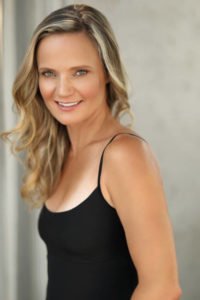 A little bit about Myself. I was born on Vancouver Island, Canada where I grew up in the little community of Mesachie Lake. Here I enjoyed what I believe to be the best Childhood! Having the good fortune of freedom and support to explore my large imagination, creativity and adventurous personality.
With my parents participation and support, I was lucky to have the opportunity to play on most school sport teams, figure skate, attend gymnastics, dance, swimming & several other extra curricular activities along the way.
Having a great joy for anything with an engine, I spent a lot of my childhood out on the dirt roads and trails around our community, dirt biking and driving many types of Vehicles. Living on Lake Cowichan and close to the Pacific Ocean, I equally spent a lot of time boating.
My love for driving lead me to owning a race car for a few years, followed by enhancing my driving abilities by attending Rick Seamans Motion Picture Driving school several times, Bob Bondurant Professional Driving School, DirtFish Rally School and Drifting 101. Outside of film, I enjoy being a driving instructor for the Justice Institute of British Columbia.
In my spare time you will generally find me outside cycling, skiing, snowboarding, hiking, running, wake surfing, exploring something new or building something.
I lived in Whistler for many years, which I refer to as my Disneyland. Here is where I took my mountain biking to the profession level while enjoying the many other outdoor activities offered.
Working in stunts has been a dream come true! Entering the community wasn't easy. I drove back and forth from Whistler to Vancouver for the first couple years volunteering on sets to meet the working stunt community and learn the ropes, along with took a lot of background and special ability work the first few years, keeping my waitressing and teaching assistant jobs to support myself. Was it worth it! One hundred percent!
I believe, "We can accomplish anything, when we put our heart into it".
Writing has been another life long passion, keeping personal journals since my childhood. Recently, I took my writing to another level graduating from Simon Fraser University's creative writing program, where I had a excerpt of my memoir published. Later having the great pleasure to read it live at the Vancouver writing festival.
I have a love for travel, experiencing and learning about the different cultures, history, culinary, landscapes & architecture of the world.
Photography is another hobby, finding pleasure in capturing different landscapes, architecture and life moments.
Other studies and graduate programs I have completed include;
Creative Writing, Yoga Teachers Training, Travel & tourism, childhood education, geography, children's literature, interior design, property management & real estate.
I consider myself driven, honest, supportive, happy and punctual. I take pride in doing my best, being a team player and working safely. I have no problem pointing out my weaknesses or asking for help in order to learn. Learning is something I will crave till my last breath.
Family, friends and living a healthy active lifestyle is the most important to me. As having our health to enjoy life with our family and friends is truly everything!
Crystal Dalman